Like
JRS
said recently, I could spend a boatload at LL Bean. And I could spend probably a few paychecks alone on some of their Katahdin Iron Works stuff. I have a pair of their Iron Works pants in Moss Green and I love them. Here's some of the other stuff I wouldn't mind having.
Jacket
Vest
Shorts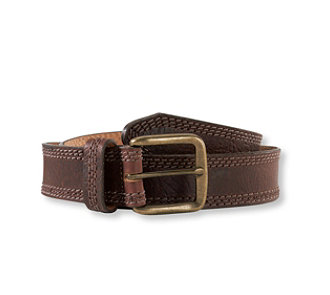 Belt


Utility Shirt
Here is a picture of mine. With Woolrich shirt-jacket and Chippewa boots.
The button is awesome, as is the label. Like I said, these things are awesome. I could do without the extra pockets, but they are fairly low profile, and are pretty convenient for phone and other stuff. I'd like a pair in dark brown.
Conor