Finally, after getting one hundred split rings in, the Cordie Camera Strap is available for sale.
Cordies Camera Strap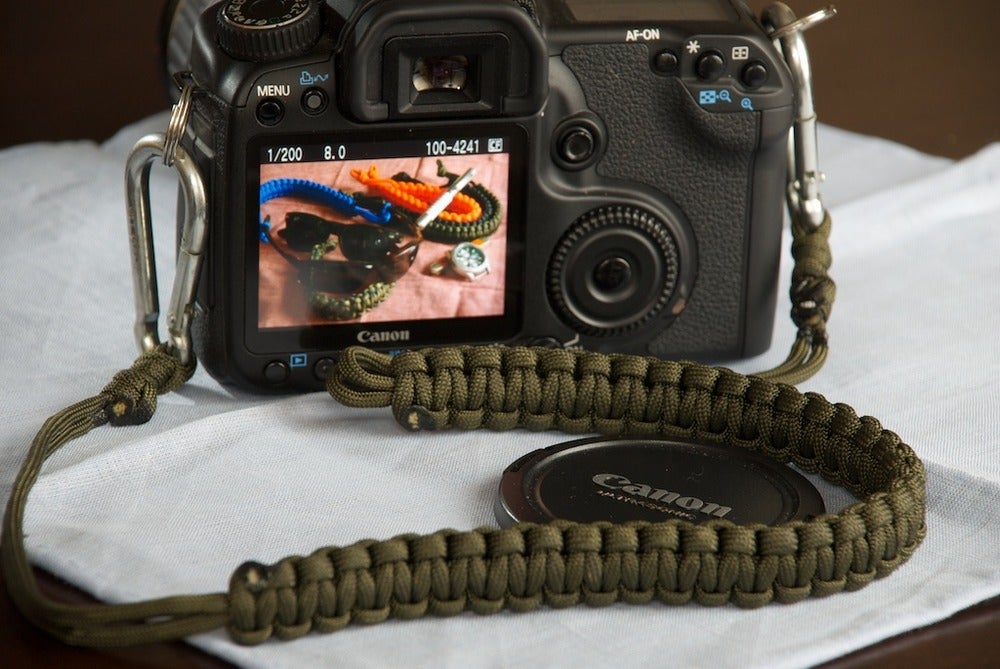 Here's mine. The paracord is tested at 550 pounds, and the carabiners are each tested at 130 pounds. So I think they can handle a modern DSLR. I've even run half a mile with mine and felt fine about it.
Head over to the store and check out the specs. Let me know what you think.
Conor